OMNISPACE360 Advantages vs Other Solutions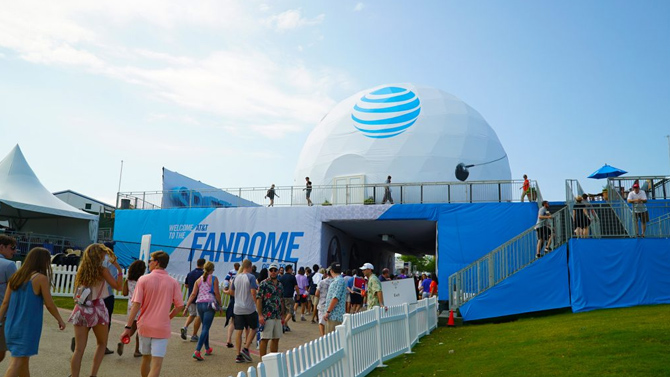 Our immersive domes are advanced and versatile. Designed to use sturdy lightweight materials, simple and scalable assembly patterns, and professional safety specifications these domes are ideal for creating stunning 360-degree theaters in any unique outdoor locations.
Our portable 360-degree multimedia domes make it possible to bring the cutting edge, visually rich experience of fulldome anywhere. They are comfortable and ventilated, offer beautiful visuals, and are quick and easy to set up.
Flat Screen Theater
Like watching a different world through a rectangular window instead of being within and surrounded by that world
Less engaging, unique, and exciting than Omnispace VR theaters
"Giant Screen" Theaters (Imax, etc.)
Rectangular viewing area is bigger and often curved around the front of the audience
Better experience, but not nearly as immersive as the full wrap-around Omnispace theaters
Seeing outlines of screen still remind viewer they are watching a different world, but not fully immersed in it
VR Headsets
Extremely narrow field of view
Less peripheral vision than even a normal IMAX giant screen
Inferior resolution, color fidelity, frame rate, motion, etc.
Isolating instead of social
High maintenance & technical sup-port costs
Possible eyesight & sanitation issues