Geodesic
Projection Domes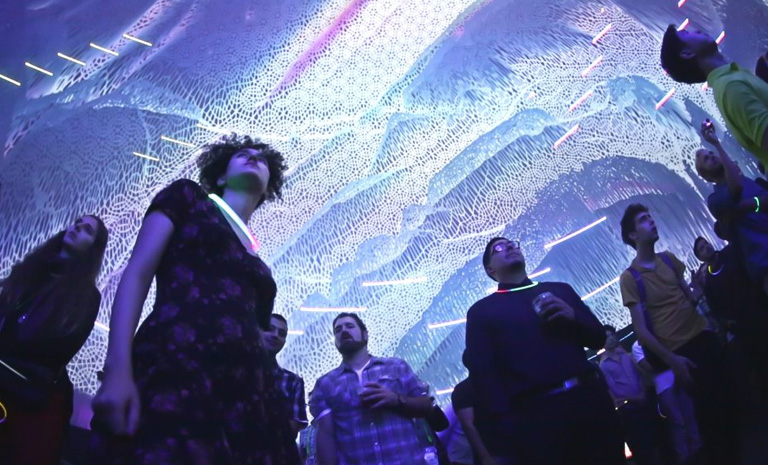 Omnispace 360 has in-house manufacturing of our unique line of geodesic projection domes which feature cutting edge design techniques, specially designed internal "negative pressure" dome projection screens and highly durable steel frames.
Geodesic Projection Domes from OMNISPACE360 50′ / 15m Geodesic Projection Dome
Our portable 360-degree multimedia domes make it possible to bring the cutting edge, visually rich experience of fulldome anywhere. They are comfortable and ventilated, offer beautiful visuals, and are quick and easy to set up. By mounting our projectors on the dome frame, Omnispace domes have completely clear floor spaces.
Know More
Inflatable
Projection Domes
Omnispace's inflatable projection domes are breaking boundaries on both the inside and out! Using our massive 200′ projection dome and even larger up to 400′ diameter, we provide the largest projection venues in the world with a capacity of over 20,000 standing audience!
There simply is no other solution like it. Architecturally rated as permanent structures and utilized by sports teams around the world for practice facilities and training structure, these domes are highly engineered to withstand hurricane force winds. Our air supported domes feature triple redundancy on the inflation system and 360 degrees of emergency exits, ensuring that we meet the strictest safety and building standards for our clients.
Know More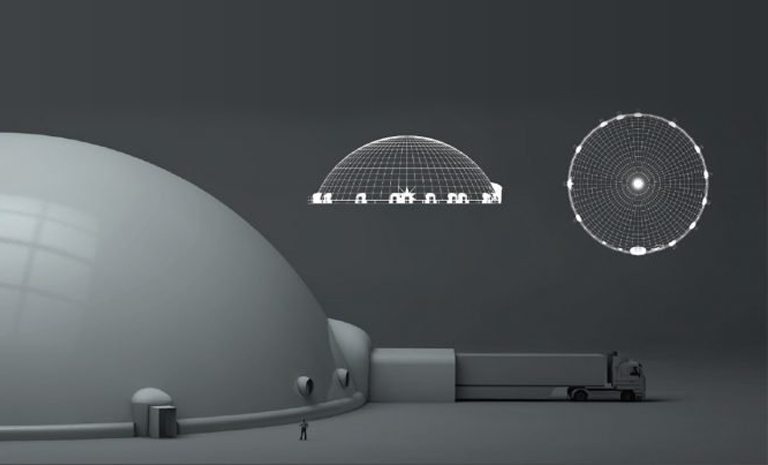 Imersive Dome
Benefits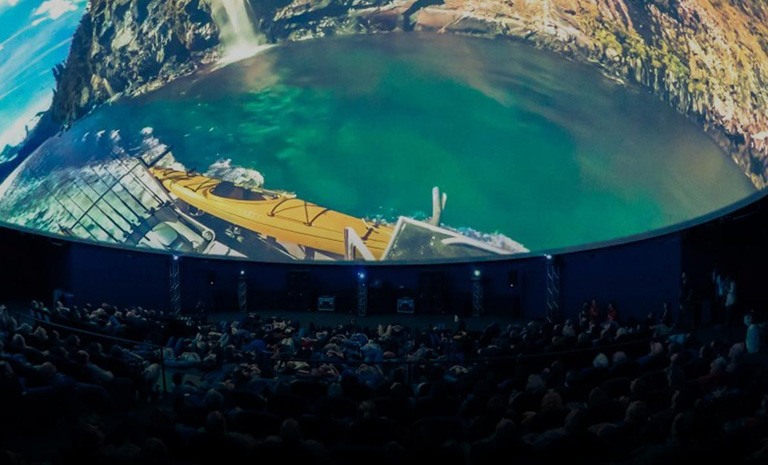 OMNISPACE360 immersive dome benefits and advantages are extensive but here are a few points that we feel are relevant for consideration as you put together a project using immersive technology or fulldome.
Immersive domes from Omnispace create unforgettable shared immersive experience for a wide range of applications and technologies that we have developed and pioneered over our many years of experience in the industry such as;
Know More
Markets
Planetarium Astronomy
Museum / Exhibition
Experiential Events / Trade Show
Flight Simulator
Themed Entertainment / Ride Films
Concert / Party
Cinema / Art / Gaming
Omnispace is a full-service provider of immersive environments and experiences that have revolutionized the way anyone can view stories and new digital worlds! We are dedicated to the design, creation, and integration of innovative solutions powered by our ever-expanding cutting-edge technologies! By uniting high-end engineering, content production & distribution, architectural design, and facility control, we bring 8k+ sharp imagery combined with fully supported surround sound to everyone!