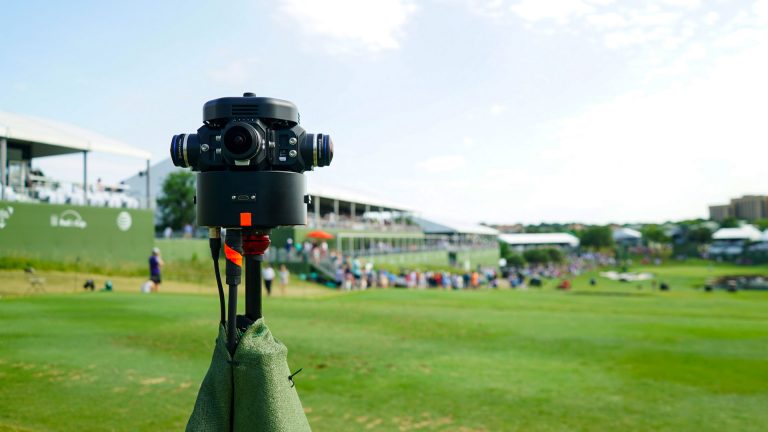 Live Dome Streaming was pioneered by the team at OMISPACE360 for a project for AT&T at the PGA Tour Pebble Beach Pro-Am. Not only did we erect a 50′ / 15m Geodesic Projection Dome, but we were tasked with capturing the different T boxes and holes of the course and live streaming it back into a central dome location! What a challenge but they called the right team for the job because it was a solution that we had been planning for many years.
This is but one application for what is a very diverse and extensive set of features available by our Immersive Media Systems for Live Dome Streaming such as;
Live Camera Feeds
Switching Between Cameras
Real-Time Data Integration

Stats
Social Feeds
Commentary
Betting
Sponsorship

Live or Pre-Recorded Standard Video Feeds

Overlaid on Dome Background
Movable and Re-Sizable

Sets of Fulldome, Pre-Recorded Clips that are Switchable
Here are a few use cases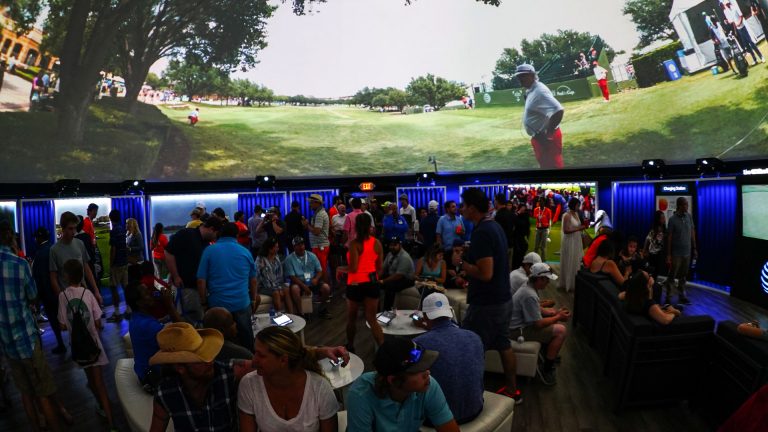 Sporting Events – From the World Cup to the UFC to the NFL, the immersive domes can become the ultimate sports theater where the audiences are transported into the view of an ultra-high resolution 360 camera that is at the best seat in the stadium or arena! Now, imagine that not only do you feel like you are at center court at an NBA game in New York from a dome in Las Vegas but you also can see replays, close ups, live stats and even player Twitter feeds coming in in live to your plush seat with food and beverage service like your favorite sports bar!
Concerts & Festivals – Our partners in these industries cannot always package their events and send them around the world so that others that cannot make it to the shows get a chance to experience it live. Now they CAN! Around the world people want to attend of some of the world's largest events such as Bonnaroo in the US or Rock in Rio in Brazil or Tomorrowland in Belgium but are unable due to travel, timing or just life in general. Now they can experience it via Live Dome Streaming! Like with sporting events, you can capture many different 360 and standard cameras in real-time and broadcast it live via satellite to anywhere else in the world…even into our giant inflatable projection domes that can go up to 400′ or 122m diameter!
Other applications include corporate seminars and meetings, political rallies, eSports and more!
Our Live Dome Streaming solution allows for the processing of content in real-time. The Omnispace Media Server System perfect for live events or interactive applications. If you are interested in discussing this or other solutions please contact us or reach out via social media at – Twitter, Instagram, Facebook or see our YouTube Channel.