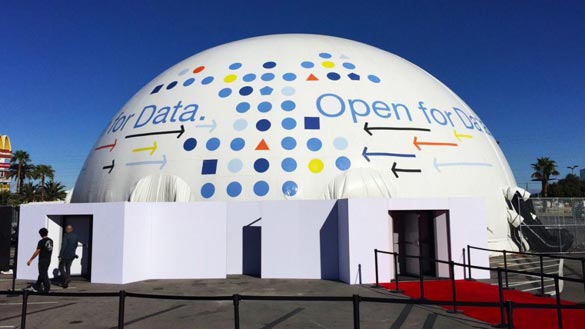 There simply is no other solution like it. Architecturally rated as permanent structures and utilized by sports teams around the world for practice facilities and training structure, these domes are highly engineered to withstand hurricane force winds. Our air supported domes feature triple redundancy on the inflation system and 360 degrees of emergency exits, ensuring that we meet the strictest safety and building standards for our clients.
We typically suggest our inflatable domes or air supported domes for projects that require more than 8,000 sq. ft. / 743 sq. m. of floor area. This is because, for the larger sized domes, it becomes prohibitive to use the geodesic projection domes due to the large and heavy steel components which ultimately require heavy cranes and are a much more involved construction project. Also, the installation timeline is much shorter for our inflatable projection domes as compared to any other immersive dome solution on the market, especially at this scale. For this reason, the inflatable projection domes are much better suited for events, tours and many other applications that are temporary or have a short build timeline.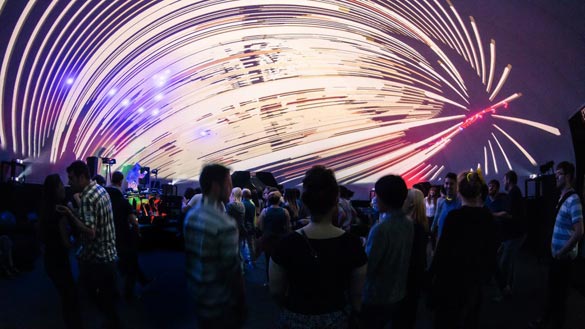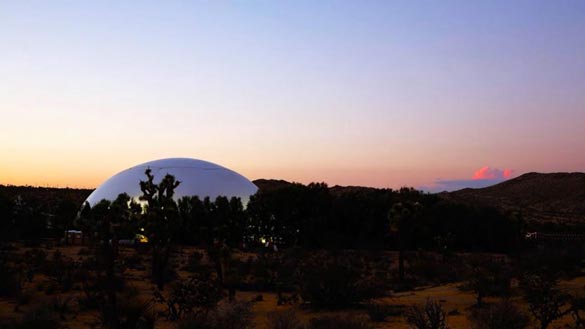 For these inflatable domes the Omnispace technologies utilize a massive array of projectors and our proprietary immersive media server and automatic calibration system
Omnispace domes are ready to go anywhere at any time! We use projection optimized, durable, and fire-rated material for our durable and iconic inflatable dome to allow a seamless 360 projection view on both sides. Our team specializes in integrating the highest resolution and brightest possible fulldome video projection and projection mapping for both the inside and the outside of the domes to create the ultimate spectacle and transport the audience to virtual worlds. They are truly a group virtual reality portal for huge audiences. If your brand, festival , attraction or project is a good fit for the inflatable projection domes, please contact us or reach out on Twitter, Facebook, Instagram or check out our videos on YouTube.