4D Immersive Dome Experience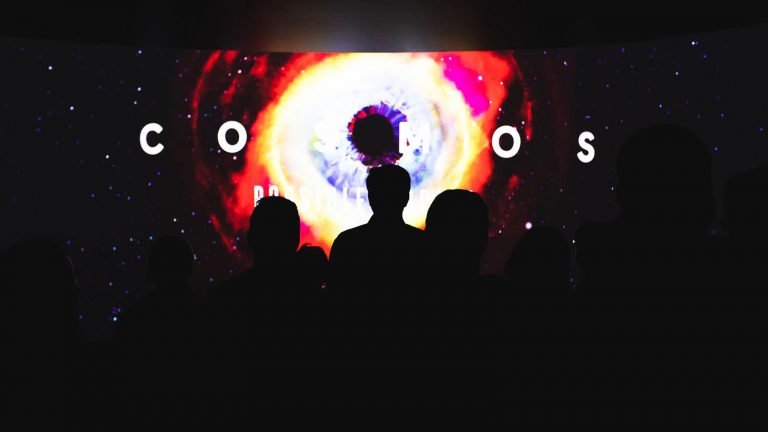 Every year, hundreds of thousands of fans converge on San Diego's beautiful bay front to experience comics, stories, and pop culture in person – one of the biggest draws is a sneak peek at upcoming shows. This year, we delivered a glimpse into the world of "Cosmos" via a 33′ / 10m geodesic projection dome with 4D Effects!
Experiential Solution
Due to the massive number of shows, books and movies that are featured at Comic-Con, it takes something special to really make a splash. When FOX and National Geographic were looking for an exciting and innovative way to showcase the new upcoming season of "Cosmos" called "Possible Worlds", they called on our team of experiential marketing and immersive experience specialists. Here is what we delivered
To start with, our team produced a custom exterior printed dome cover that featured the iconic "Cosmos" branding
We custom fabricated an interior replica of the "Cosmos" 'Ship of the Imagination' from the show set
Our team produced a 4 minute, 4K, 4D animation that featured a preview of the new season
We built custom immersive screen which went all the way to the floor to maximize immersion
We integrated 8 very bright and high-resolution video projectors using our proprietary Omnispace Media Server Technology feat. Automatic Calibration
An additional projection display on the ceiling that gave the illusion of looking out a window while experiencing the show environments
Finally we integrated 4D effects using bursts of air that blew at guests at certain points in the experience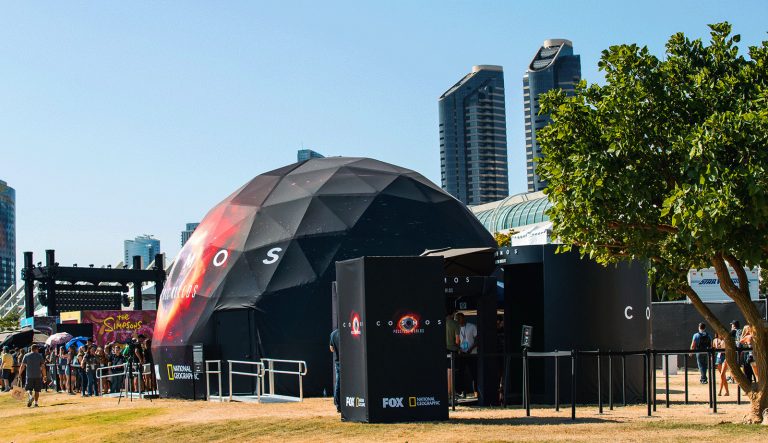 Stellar Results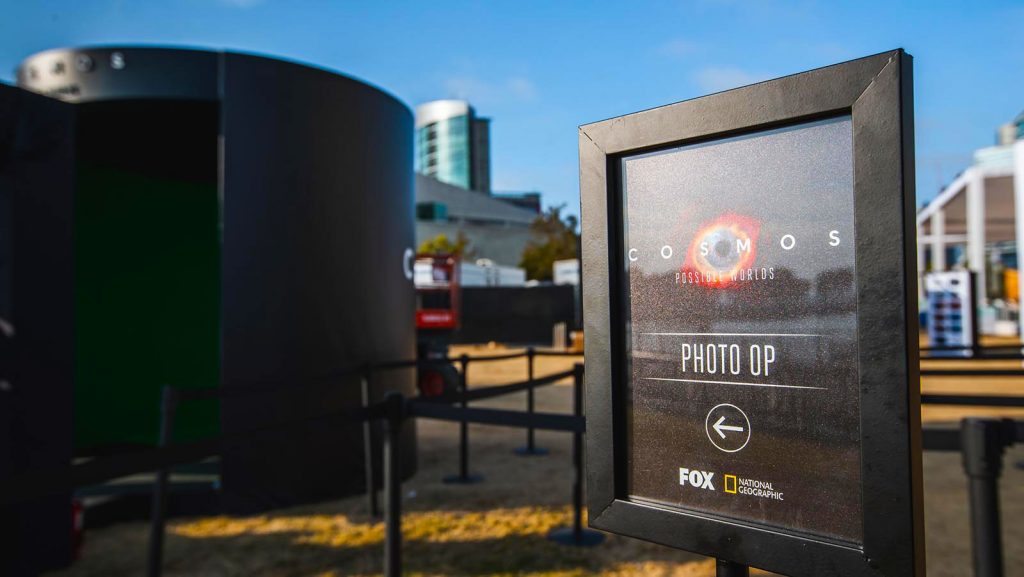 In the end, the Cosmos dome was a huge hit for FOX and National Geographic at Comic-Con, with more than 8,000 visitors seeing 80 shows per day!
Omnispace was the technology designer, integrator and programmer on this project which was executive produced by Paul Whitney with bluemedia.
If you are interested in learning more about our geodesic projection dome and OMNISPACE360 Technologies or if you would like to learn more about our production process and solutions for the Cosmos Dome please contact us or connect on social here: Instagram, Twitter, Facebook and YouTube.