OMNISPACE360 IMMERSIVE DOMES | GEODESIC DOMES | INFLATABLE DOMES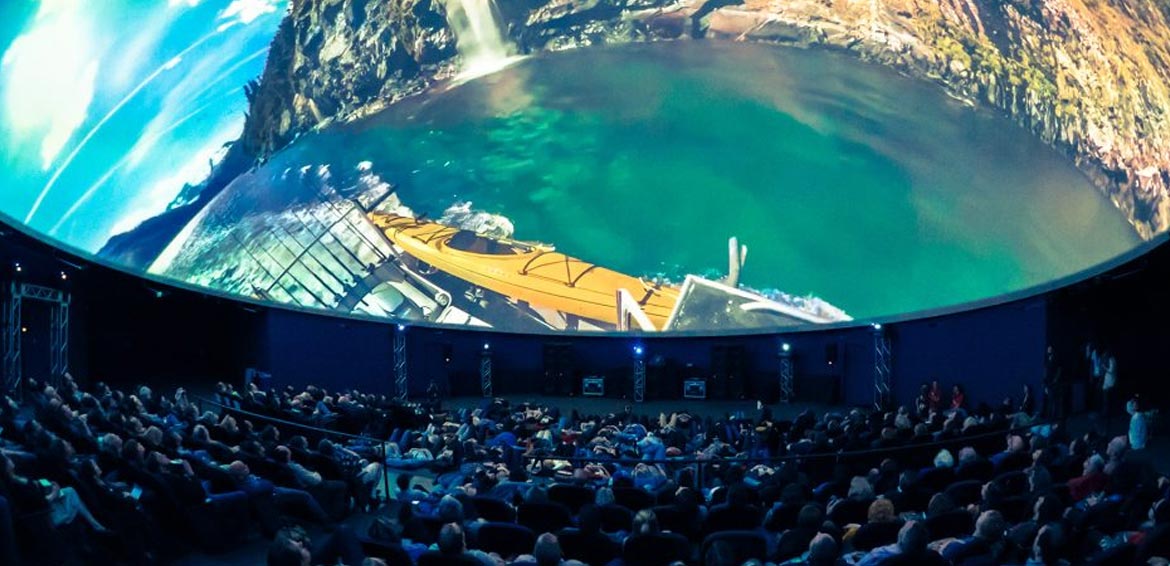 Omnispace offers the best fulldome media systems in the world which combine with a range of immersive dome venues and fulldome theaters of different types and sizes from 10′ (3m) diameter all the way up to 400′ (122m)..the largest immersive domes in the world!
The primary types of immersive dome venues and fulldome theaters that Omnispace offers are Geodesic domes and inflatable projection domes but we also work with a wide range of fixed dome theaters, planetariums, Imax dome theaters and others.
These immersive domes represent a leap forward in theater technology allowing group virtual reality experiences that you cannot get by using traditional virtual realty technology such as VR headsets. Having evolved from the planetarium industry, our team has produced and integrated theaters, events, exhibits, and attractions using these immersive domes and the
Omnispace Technologies.
The geodesic domes are available for both indoor and outdoor installations and are generally used for dome diameter from 10′ / 3m up to 90′ / 27m in diameter. We offer the inflatable immersive domes typically in sizes from 90′ / 27m up to 400′ / 122m diameter and these are designed for outdoor installations primarily, although we can set them up indoors for custom solutions.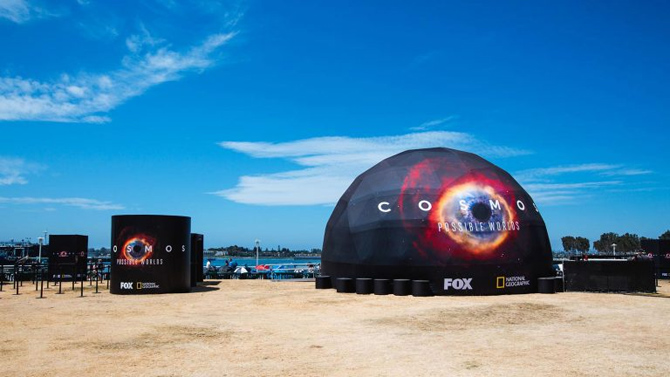 Geodesic Domes
Geodesic Domes are metal frame dome structures that have an outer cover and an inner "negative pressure" video projection screen and either feature doors for access or are open sided so that guests can come and go freely. We engineer our domes a bit different than other providers in that we typically make them more than a hemisphere so that they extend upward on the sides rather than a true hemisphere where they begin the slope inward immediately from the ground. This not only saves usable floor area but also creates a much more iconic profile from the exterior and an ideal exterior for branding or video projection mapping.
Know More
The Geodesic Domes are available in a variety of configurations such as;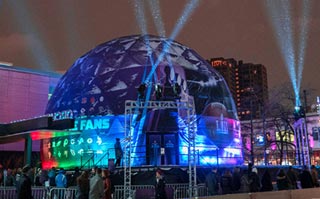 Fully enclosed with doors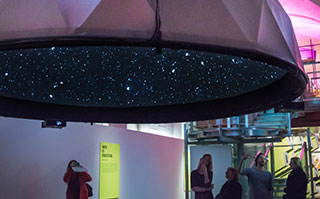 Open sided or suspended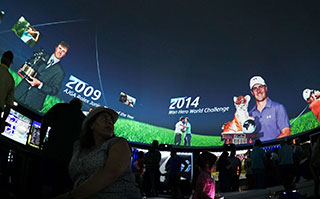 Level for standing audiences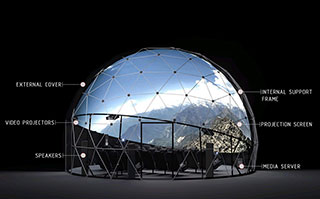 Tilted for most immersive cinematic experience
Inflatable Projection Domes
Inflatable Domes are best suited for large, outdoor applications. Architecturally rated as permanent structures, these domes are able to withstand hurricane force winds, earthquakes and last for over 15 years in a single location. We have specially engineered the interior of our Inflatable Domes so that they are an ideal projection surface allowing for very bright and high resolution video projection on the interior. Also, due to the large size of the Inflatable Domes, the Omnispace Media Server Technology with Automatic Calibration is the ideal solution. In many cased you are looking at 12-36 projectors to make one image!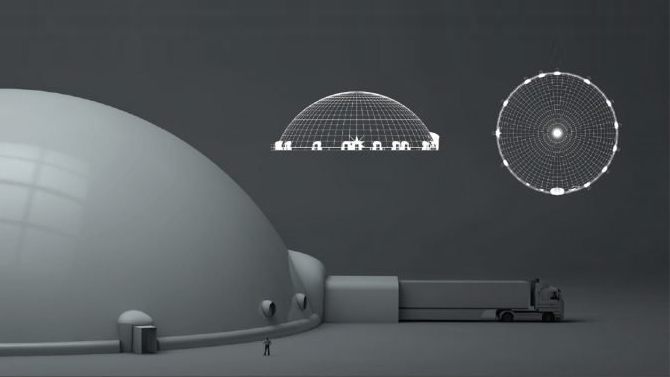 Know More
Applications & Markets
Our immersive experiences, media systems and immersive dome venues can accommodate a wide range of applications such as;
Planetarium Astronomy
Museum / Exhibition
Experiential Events / Trade Show
Flight Simulator
Themed Entertainment / Ride Films
Concert / Party
Cinema / Art / Gaming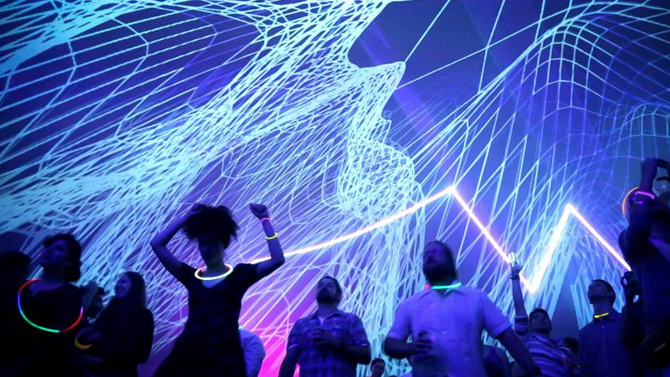 Our immersive domes come standard with our proprietary technology suite including;
immersive media server
, automatic calibration system,
Everbright™ Technology
, 8k+ fulldome projection solutions, 7.1+ surround sound and much more.
We can design, engineer and construct a custom fulldome theater or experience, dome projection screen, fulldome video system or projection mapping solution according to any need. Contact one of our project specialists and see how we can help make your immersive dome project a success or follow us on Facebook, Twitter, Instagram or check out all of our immersive dome and projection mapping projects on our YouTube Channel.