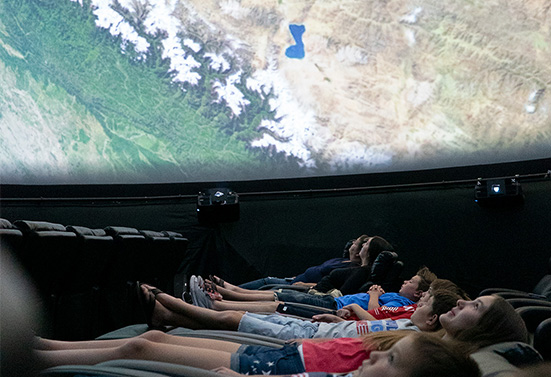 Museums / Exhibits / Art Galleries
Omnispace360 offers immersive domes and video projection mapping solutions for museums of all kinds, from science centers and natural history museums to cutting edge digital art museums and everything in between. There is no better way to immerse your visitors in an exhibition than using our state-of-the-art immersive dome technology.
Along with 360 dome solutions, our digital video projection mapping has taken exhibitions to a new level of experience and can breathe life into anything you could imagine. With these mapping capabilities, we can also create "holograms" that give the illusion of a floating 3D object. These applications can be used for various other possibilities, and we are here to bring that vision to life.
Immersive art exhibition is a quickly growing phenomenon. New and exciting digital artists have found a whole new medium where they can immerse their audiences in their artistic environments. Our team has been working with these artists for many years and has the experience to integrate immersive technology, pushing the boundaries of what is possible with technology and audio-visual media.
IMAX Dome / OMNIMAX Conversions to Digital Fulldome Theaters
If your facility has or if you are the operator of an IMAX Dome, sometimes referred to as OMNIMAX Theaters, and you are considering conversion to digital fulldome, Omnispace360 is the perfect solution. Not only do we offer the most efficient, longest lasting and consistently performing digital domesystems on the market, but we also can guarantee to beat the price of a comparably specified system on the market.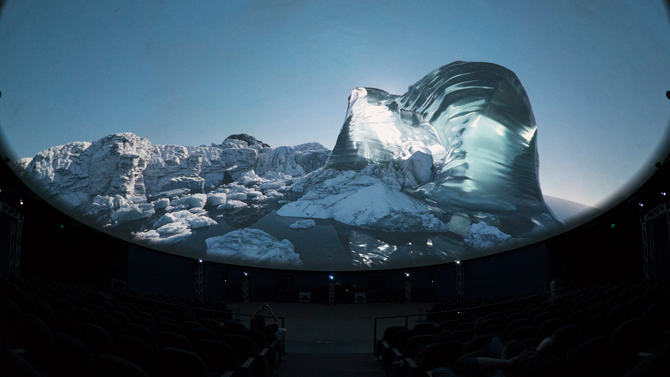 The Omnispace360 media server solution is designed to allow for more projectors to provide the highest resolution image possible for fulldome systems and can easily exceed the brightness and resolution of any other system. In fact, we are so confident that we will offer a free temporary demo of our system and will "shoot out" with any competing system on the market. We know that once you experience all of the benefits of our technology that you will never choose any of the more antiquated solutions. This is all a result of our proprietary media server system that can accommodate up to 72 channels of video and use automatic calibration to keep the display dialed in and looking its best.
Our systems were built from the ground up for digital fulldome but, unlike other fulldome only companies, we also have designed our systems to be nimble and utilize the latest advancements to reduce cost, increase reliability, and improve performance. Our Everbright™ technology also maximizes the brightness and lifespan of your system far into the future so that you can avoid the headache of constant upgrades. Ask us about our 10-year projector replacement guarantee with the purchase of an Omnispace360 Media Server with Everbright™!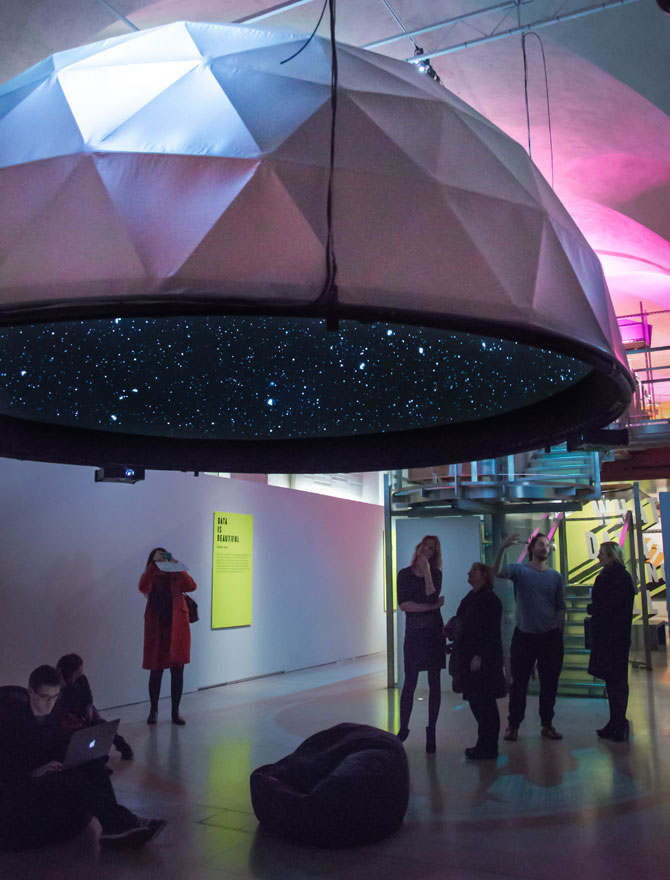 Immersive Exhibit Domes
Immersive domes can be integrated into exhibits in many ways:
The degree of tilt can be from full 90° vertical tolevel
The domes can be suspended or fully enclosed
Embedded in an exhibit so that only the active display area is visible
The projection can even be more than 180° up to full sphere!
Our studio domes are perfect for in-house content development
We offer a huge library of existing content that can be easily integrated / licensed
Geodesic Exhibit Domes
The Geodesic Exhibit Domes are perfect for museum exhibitions because of their ease of setup and take down as well as ease of integration with other elements. Our geodesic projection domes are designed with internal vacuum projection screens that hold a perfect shape for the immersive projection system. The use of our proprietary automatic calibration system makes them easy to keep the image looking great without spending hours on manual calibration.
Suspended Exhibit Domes
The ability to suspend the geodesic exhibit domes allows for free movement of visitors beneath and/or in front of the display. Suspending the domes also allows for there to be no support structure required for the dome other than cables or other attachments to a structure. The suspended domes can also be obscured behind décor or other set pieces so that only the immersive projection screen is visible.
Video Projection Mapping Exhibits and Installations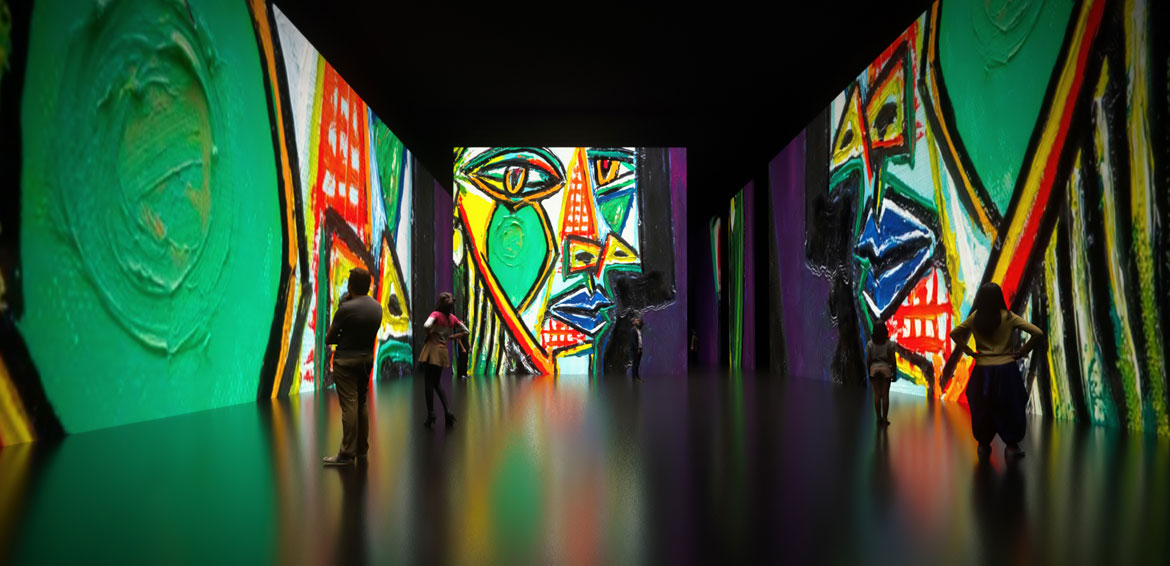 Many museums are evolving to feature video projection mapping environments where video is projected onto the surfaces in a space so that the visitors are completely surrounded by media. This is mostly being featured at art museums where digital artists can really take advantage of the immersive nature of the spaces, however it is also applicable for other types of museums from natural history to science.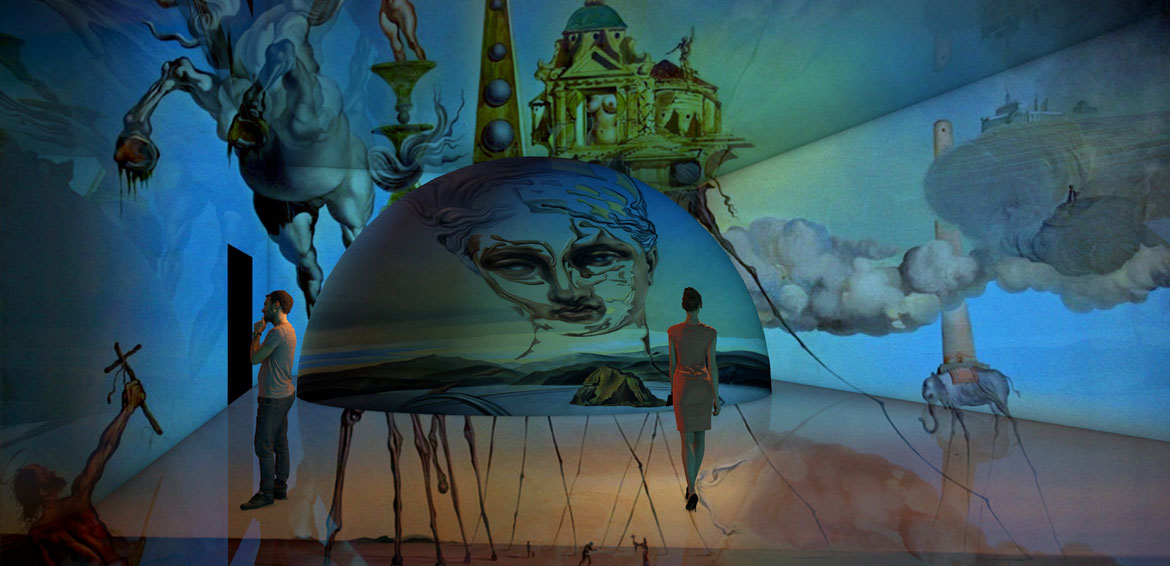 Omnispace360 Museum & Digital Planetarium Expertise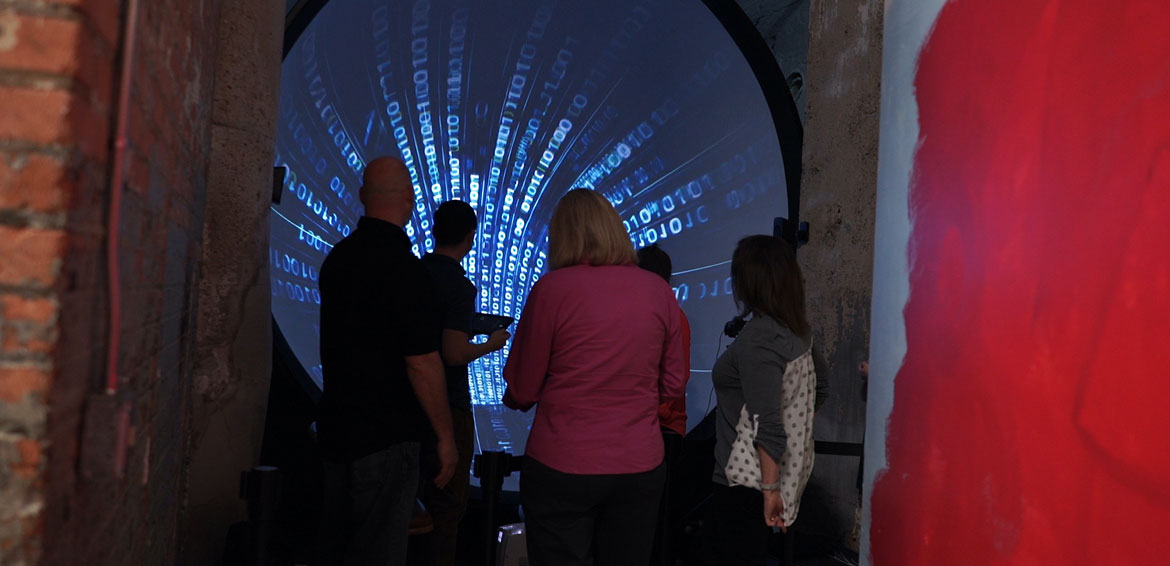 Having emerged from the planetarium industry, our team of engineers, technicians and managers has a unique understating of what makes an immersive exhibit work and how to best maximize its effectiveness for our museum and science center clients. We have integrated all types of museum experiences from children's museums to art museums to natural history museums and planetariums. Our award winning Space360 software is the easiest and most efficient astronomy software in the industry along with our Presenter360 software, both of which run on the Omnispace360 Media Server Platform, and are great for putting together presentations in the dome with ease and impact.
If you are would like to speak with one of our solutions specialists about your Museum or Exhibit project, please contact us here or reach out on social: YouTube, Facebook, Twitter, LinkedIn or Instagram.