Experiential Events & Trade Shows are a perfect use case for the Omnispace360 immersive domes. Video Projection Mapping and Omnispace360 Media Server Technology having been used by some of the world's biggest brands to create a major impact at consumer facing events such as the Super Bowl, San Diego Comic-Con, CES Convention, PGA Tour and Coachella Festival to name a few. They are definitively the most immersive brand experience that can be delivered in a pop-up activation format.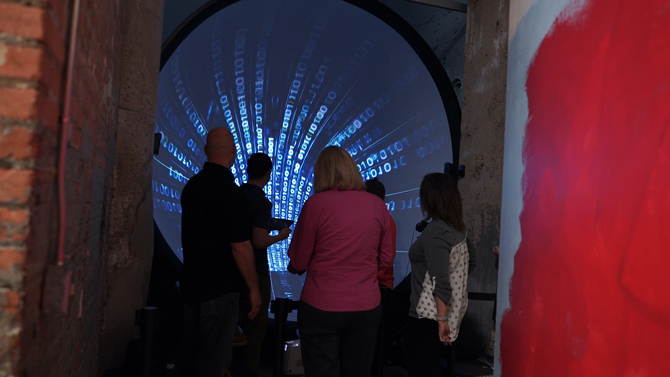 Immersive Event Domes
Immersive event domes from Omnispace360 come in two main categories: 1) Geodesic Projection Domes and 2) Inflatable Projection Domes. Both types have been used extensively for events and trade shows but have distinct differences in how they are best utilized. Both also feature the Omnispace360 media server and immersive projection technologies so that they can be most quickly setup and removed at shows of all types with ease.
Geodesic Event Domes
The Geodesic Projection Domes are metal framed structures that feature outer covers and inner video projection liners that are held in place by way of vacuum seals. They range from 10' (3m) in diameter up to 90' (27m) diameter and come in a wide array of both indoor and outdoor design options including, but not limited to suspended chandelier style or tilted on stilts.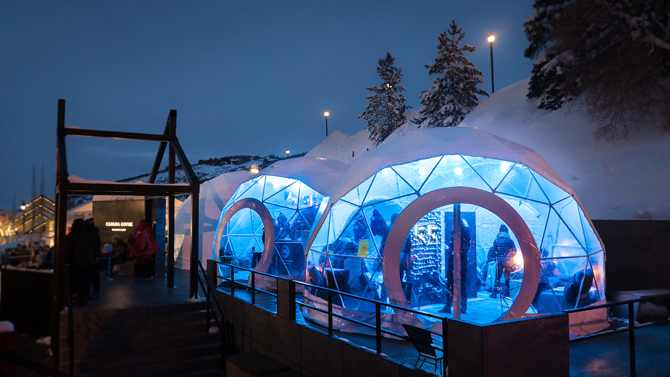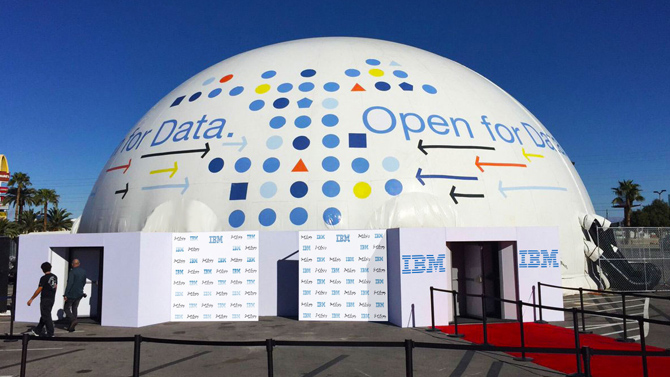 Inflatable Event Domes
Inflatable Projection Domes are ideal for larger events with sizes from 100' (30m) to 200' (61m) diameter and we have even designed domes up to 400' (122m) diameter which is 125,600 sq. ft. (11,669 sq. m) with a capacity of over 25,000 people. These are the goliaths of immersive events. Inflatable domes can fully surround massive audiences in immersive media experiences on an arena sized scale and can hold events of all types including corporate events, conventions, ceremonies, concerts, as well as sporting events.
We also offer standard external video projection mapping options for our domes. They can be controlled via the same media server rack in one central location that controls the inner fulldome projection system. This makes for a perfect branding platform of ultra-bright and high-resolution video projection that can be seen for miles (or kilometers) around!
Video Projection Mapping at Events & Trade Shows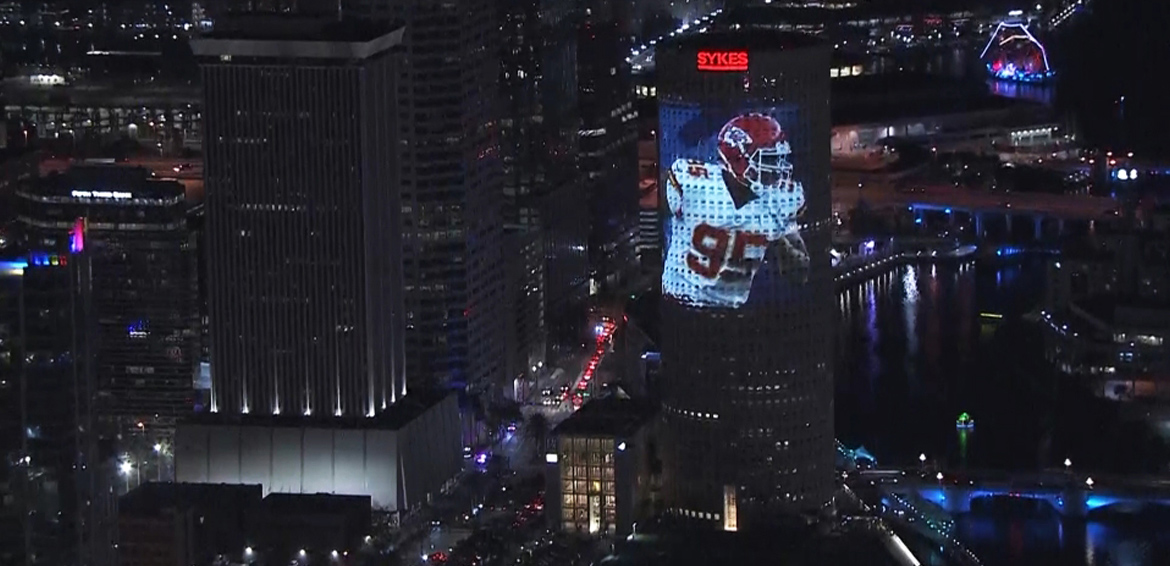 Our team of video engineers and technicians have always been at the forefront of projection mapping technology and has been integrating it into experiential and trade show projects since its inception. We are experts at mapping networks of rooms, ballroom projections, building projections / building mapping and more for both indoor and outdoor projection mapping installations.
The Omnispace360 Media Server technology and associated software technologies offer the ultimate projection mapping solution for ease of mapping multiple projector arrays. It integrates with any other projection systems and has a capacity of up to 72 video channels to deliver the best value and performance on the market for video projection mapping.
Omnispace360 Experiential Marketing & Trade Show Expertise
As experiential marketing technologists, Omnispace360 has made it our goal to understand the most important nuances and the psychology of the visitors to these experiences to perfect the fine line necessary to deliver these solutions at the highest level. We work with top artists from around the world and our creative team specializes in delivering the most compelling immersive media stories possible utilizing these technologies. We seamlessly integrate brand messaging for our clients in impactful but creatively interesting and respectful ways.
If you are interested in discussing an experiential marketing or tradeshow project with one of our immersive technology specialists, please contact us today or reach out on social media via one of our other channels on YouTube, Facebook, Twitter, or Instagram.