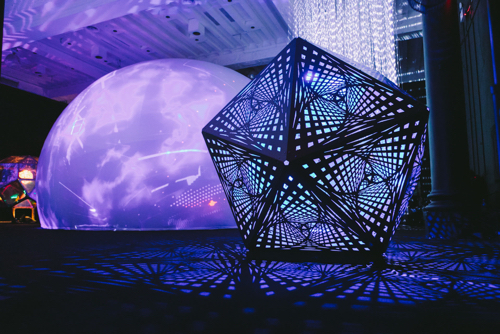 New York, New York, USA – 2019
This was one of our favorite immersive dome projects due to the many layers of immersion we were able to incorporate. To get to the dome guests would walk down a projection mapped hallway that synchs up with the mapping taking place on the outside of the dome and is gesture interactive! We placed an inflatable cover with full projection mapping on the exterior that was also in synch with the 360-degree projection experience on the inside. All of this synchronicity was made possible by our media server technology allowing for up to 72 unique video channels. The inside was powered by a four-projector array that created a seamless 360-degree image within the dome thanks to the blending of our automatic calibration technology.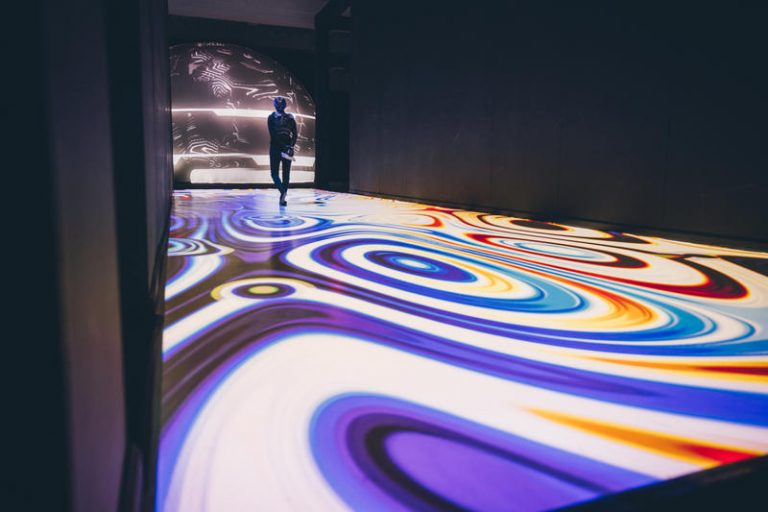 The experience at ZeroSpace is breathtaking with the dome representing a portal into the worlds of a host of artists representing a new medium to the famed NYC art scene. The dome medium offers a unique opportunity for new artists or artists that are not known in the traditional art scene to be recognized. There are artists and producers that have been developing in 360 and Fulldome for a long time now that are just now able to be showcased in this way.
Jon Kreutzer, the CEO of ZeroSpace said of the Omnispace360 dome and technologies; "Projection domes are a great platform for immersive entertainment. Content can be easily updated and you can give the audience a brand new experience with just the push of a button. The turn-key services provided by Omnispace360 including the automatic calibration system made it easy to bring a 360 dome experience to NYC. The versatility of the internal and external projection systems definitely made our dome a fan favorite." Each member of Omnispace comes from a creative and arts background. Even though we may be technologists, producers and businesspeople, our hearts are all about delivering amazing immersive experiences and sharing our passion for immersive art with the world. Our team of designers and engineers engage with art museums and exhibitions like ZeroSpsace to deliver the best solution, value, and performance in the industry so that we can achieve these goals.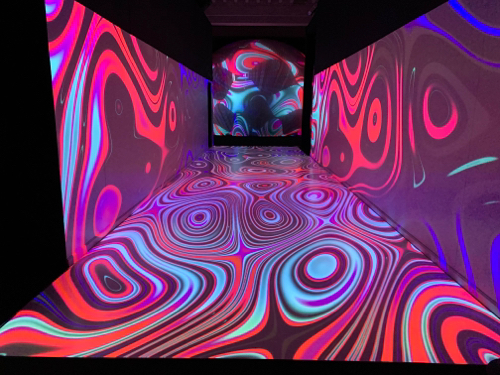 Please let us know if you are interested in discussing immersive media and technologies by visiting our contact us page or by connecting via the following social channels: Instagram, Facebook, Twitter and be sure to check out some of our other projects and the wide array of OMNISPACE360 Technologies in action on YouTube.