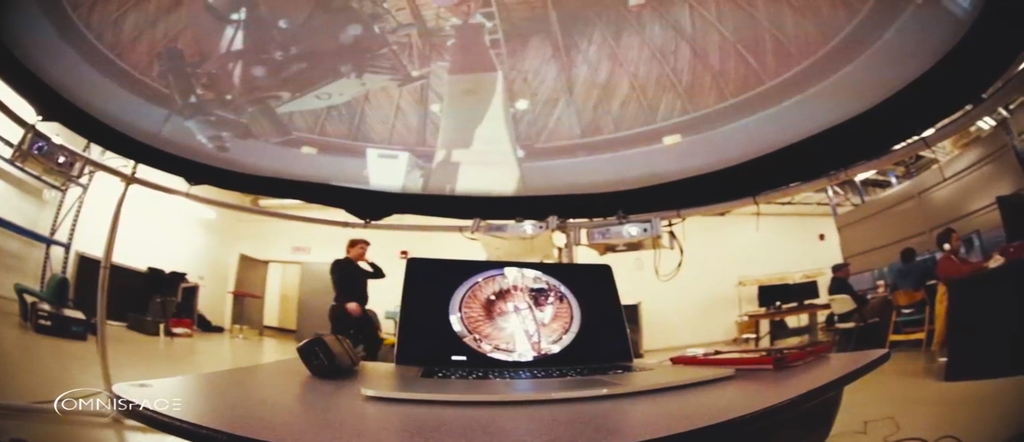 This 3-meter (10-foot) diameter open, tilted geodesic projection dome on stilt truss configuration is a perfect setup for studios and content producers to be able to visualize their content directly on a dome as they work rather than using a VR visualizer or waiting and transferring large files to an off-site dome theater.
Rio Tinto Alcan Planetarium – Montreal, Canada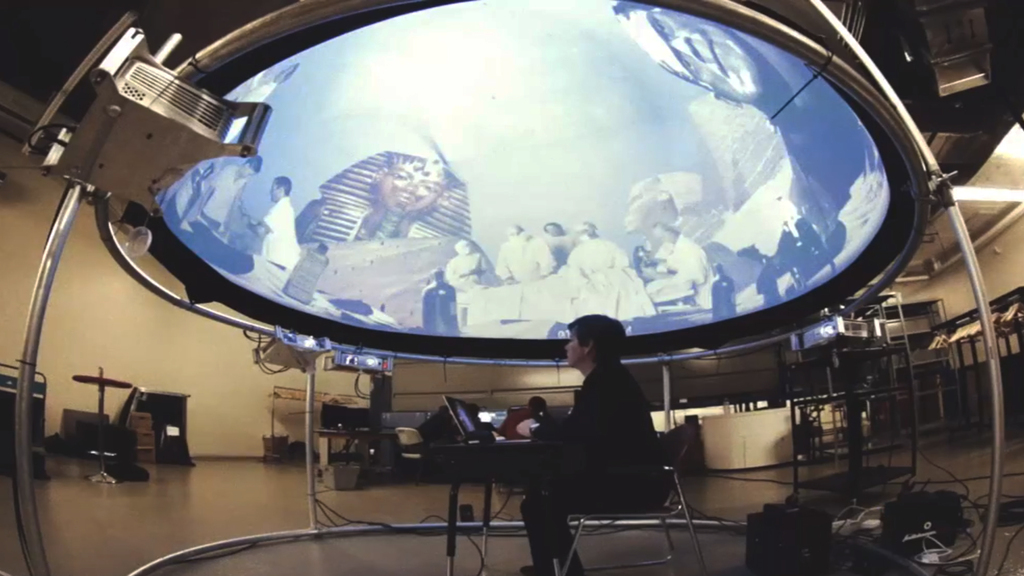 Montreal is known as a hub for many multimedia artists, but when it comes to working with the possibility of full dome projection you literally have to see it to believe it! This is why we at Omnispace360 built a raised, chandelier style Geodesic Projection Dome hanging in the city's renowned Rio Tinto Alcan Planetarium. Installing this instantly enhanced the creativity of the artists working within it. One of the directors of the planetarium was glowing at the technologies we provided along with our dome, particularly the Automatic Calibration System.
"Its very fast, very easy, its very easy to operate by our technicians, and [by] the end the artists themselves were calibrating the dome." Said head of programming Sebastien Gauthier.
Speaking of fast, our geodesic projection domes are easy to set up and rapid deploy in a studio environment. In this case the 10' (3m) diameter titled dome and its stilt truss configuration was built entirely by our CEO, Chris Lawes, and our head of content creation, Elena Deryusheva, in a single day. Our team considered it to be a great experience to see the Rio Rinto Alcan facility, including the two large domes (50-60') that they sold tickets for the new shows their artists and editors were constantly working on right around the corner.
"We felt that we were able to plug into their team seamlessly, and shared the same passions of exciting the public with innovative art. Our tools seemed to really help them with the timing in particular. When you're in a dome and surrounded by all this information, it literally takes the brain longer than it does in a rectangular presentation," said Omnispace CEO Chris Lawes.
Instead of trying to translate the content in their minds from seeing it on rectangular screens and periodically troubleshoot it in the planetarium domes when they were not in use, the artists were now able to make quantum leaps in their artistic process.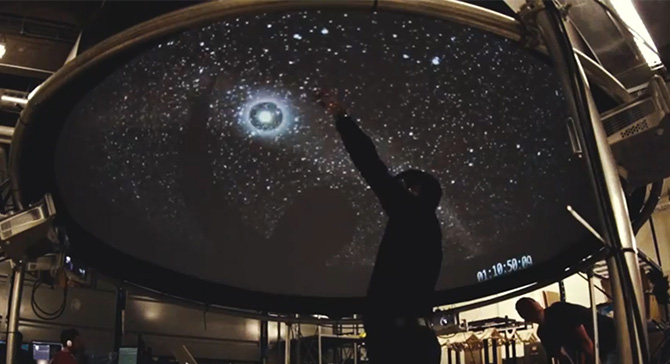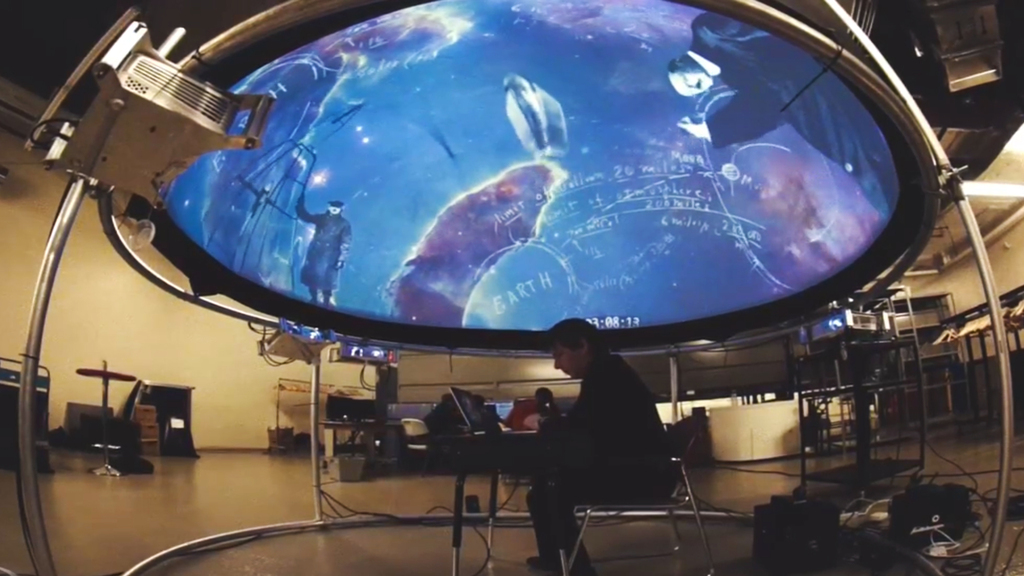 "Their artists started editing in real time and it immediately changed the way they were thinking about the dynamics and the timing of their work. Particularly when it came to sequencing and shot duration in their film. It was clear that we were solving things that were holding them back prior to having the editing dome at their disposal. It was a very satisfying experience as we felt like we were able to add a lot of value very quickly, and they were very happy customers."
Sebastien has since produced numerous films, notably a scientific mind bender called Time, utilizing this very technology we provided. Our Technology continues to be on the cutting edge of digital innovation. This dome and our media server is able to utilize Live Capture: our unique software that allows the user to connect to any live video source including animation, green screen lot, or a 3D engine for example. Using live capture in this way is what has recently been utilized by the creators of the hit series The Mandalorian.
If you think your content creation could use a similar cutting edge tailored to your needs feel free to contact us directly on our website, find us on facebook or instagram, and check out our youtube channel.