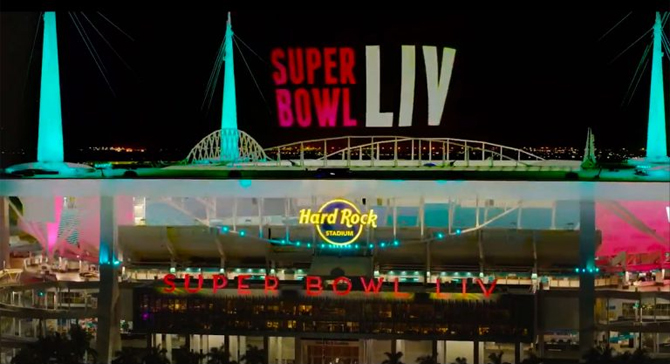 Using video projection mapping into a giant translucent projection screen and a massive projector array of some of the biggest and brightest projectors on the planet, we braved wind and rain to help create one of the largest projection mapped holographic displays ever created.
Utilizing the Omnispace
Media Server technology
, our team was able to map the display so that the projector array was perfectly aligned and calibrated to create a single holographic projection mapped image in the sky. "The amazing thing is that this is just the tip of the iceberg! We can do all kinds of fun things with this technology from making it dynamic with real-time interactivity or even live camera feeds." Said Nitai Flick, Omnispace's CTO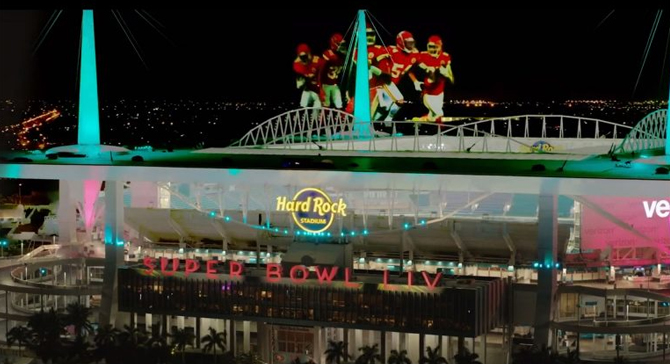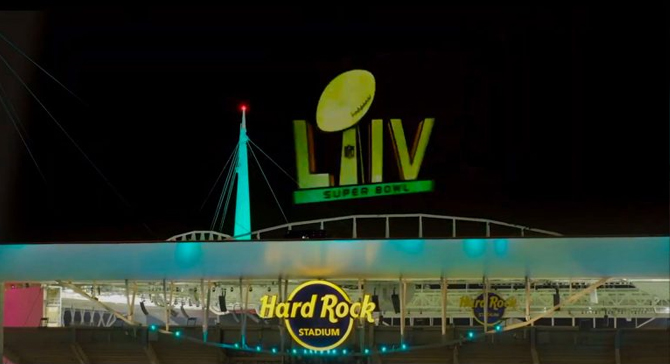 Our creative teams work directly with bluemedia to integrate the NFL's branding into the projection mapping so that it accurately reflected their brand guidelines and met their standards. Omnispace was the technology designer, integrator and programmer on this project which was executive produced by Paul Whitney with
bluemedia
.
If you are interested in learning more about sky projection or holographic projection mapping technology and how it can be applied to one of your projects, please contact us to arrange a meeting to discuss further. Also, you can connect with our team on social media at Facebook, Twitter, Instagram or YouTube.