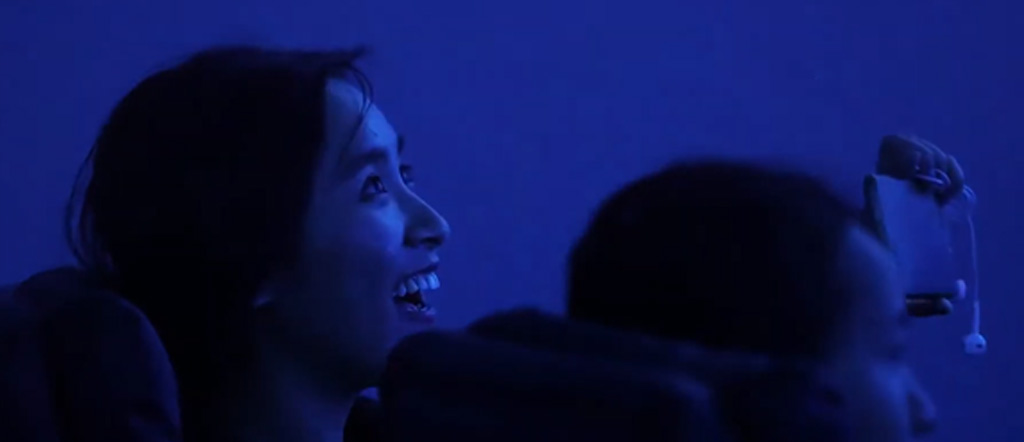 Marriott's courtyard suite just got a lot sweeter with the new experiential marketing technology for the Marriott Super Bowl Sleepover Dome Experience provided by bluemedia and Omnispace! Fans got a sneak peek along with Pro Athletes and a select few of lucky fans inside our 40'(12m) furnished projection dome filled to the brim with exclusive immersive art and 4k fulldome projections!
What powered the Marriott Super Bowl Dome?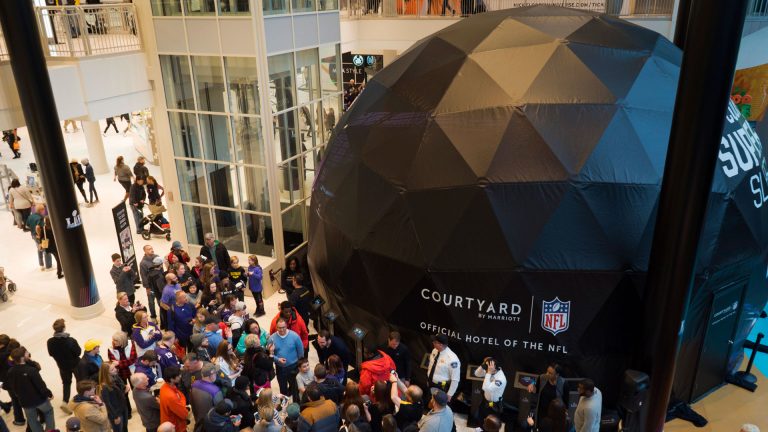 Like all our geodesic projection domes, the Marriott Super Bowl Sleepover Dome created for bluemedia featured the proprietary Omnispace Media Server System with Automatic Calibration. That allowed for rapid deployment of the dome in each market. It also allowed for the Marriott brand ambassadors to easily control the dome projections with an iPad and our proprietary dome player software. Found deep in New York in early 2017, Omnispace collaborated with the bluemedia's creative team and agency to create an unforgettable experience that will keep sports fans talking and energized for years to come! Wake up in the future where you never have to leave your bed to get the best view of the stadium and everything included in our custom content production package for Super Bowl LII!
This project took over the city that never sleeps and left an everlasting impression that is sure to become only bigger and better as time ticks forward; constantly matching the energy of even the most dedicated of team players like Rashad Jennings and Justin Tuck! The activation was so successful that we then brought it to Minneapolis, MN for Super Bowl LII where fans were treated to the immersive dome experience the entire week prior to the big game! Just like NYC, the fans loved the dome experience with one fan saying:
"This dome was so fun our family had to do it twice!" – Jan Thompson of St. Paul, MN.
Omnispace was the technology designer, integrator and programmer on this project which was executive produced by Paul Whitney with
bluemedia
.