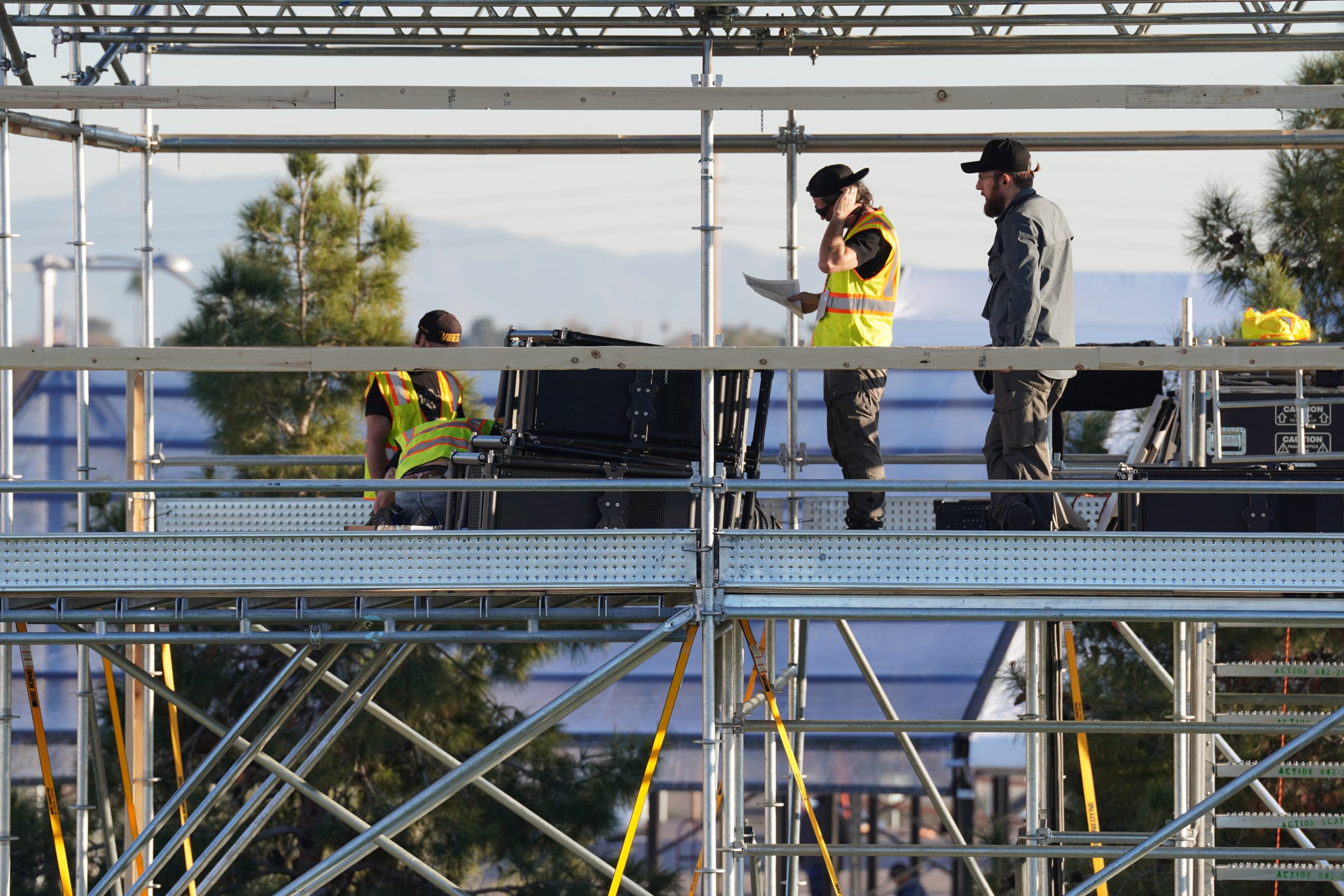 The week began with building out our projection towers at the arena. State Farm Stadium is essentially one giant 3D physical canvas, which we were excited to bring to life. Fitted with 24 Barco 32K lumen projectors, this installation was our largest of the 4 we activated throughout the city, with two separate towers projecting onto the stadium. Creating a singular, seamless 8k resolution image was no easy task, but we were able to get it done with just one night of calibration utilizing our proprietary mapping software. This installation ran all hours of the night leading up to the big day, with the people of Phoenix being able to see it from miles away!
Our next location moves to downtown where we lit up the skyline with building projection. First was the WeWork Building right across the street from Footprint Center. With Phoenix Suns games happening throughout the week before the Super Bowl, this area was a party every night. We were happy to contribute our part in showing the patrons of Phoenix a good time by giving them some eye candy to check out as they cruised through downtown.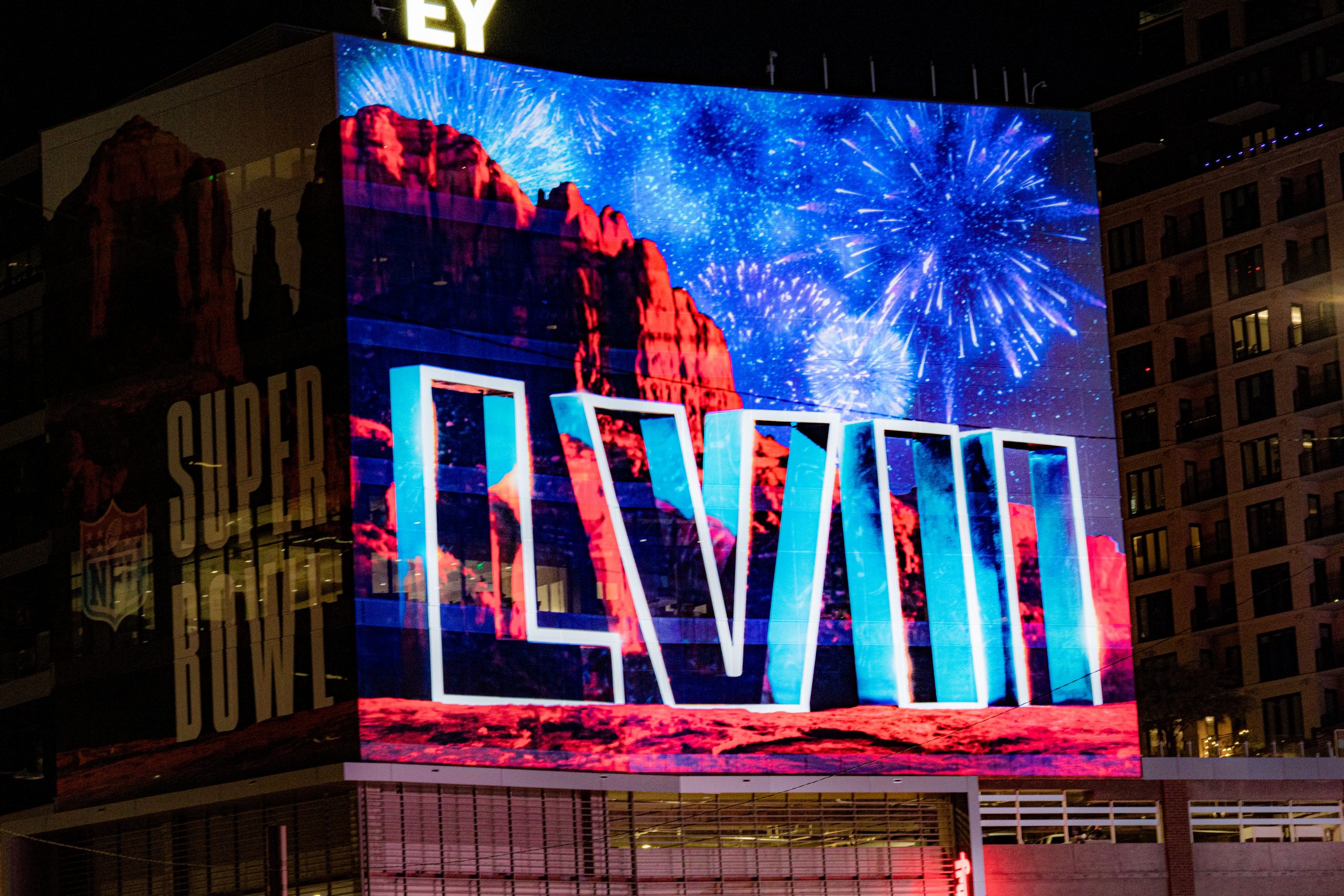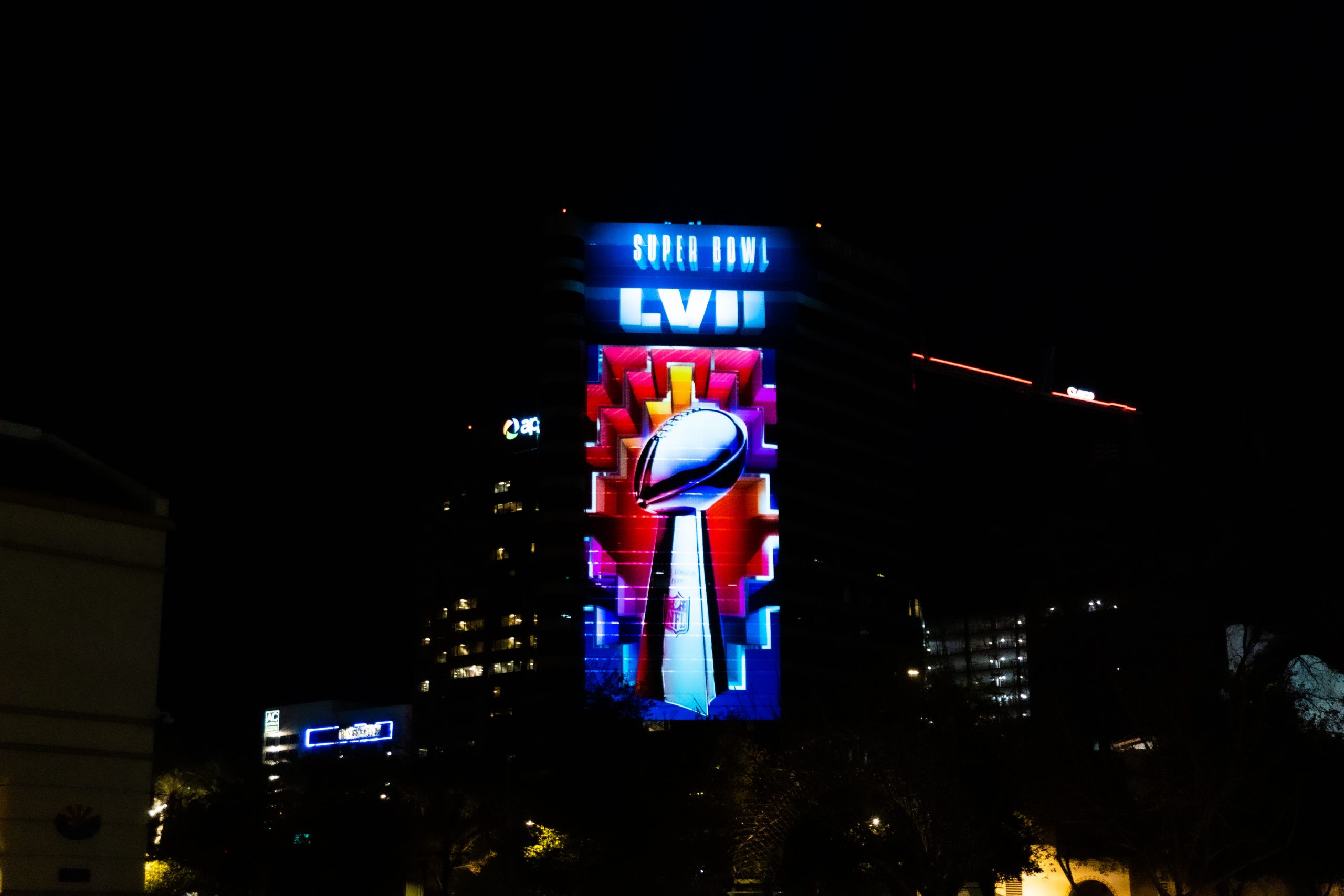 We then moved onto the famous Arizona Center right across from the convention center for our final building. This building's projection map consisted of 8 Panasonic 32k lumen projectors blended into one image to overlay the building wrap. This created a 3D type effect which viewers could see from all over downtown due to the height of the building!
Lastly, we were asked to create the backdrop for the NFL Honors event inside Symphony Hall. This backdrop was an important aspect of the event as the attendees arrived on the red carpet into the hall. We took the NFL shield and created a mask of different types of content to pull together a 4k piece of art to immerse yourself in as soon as you walk in!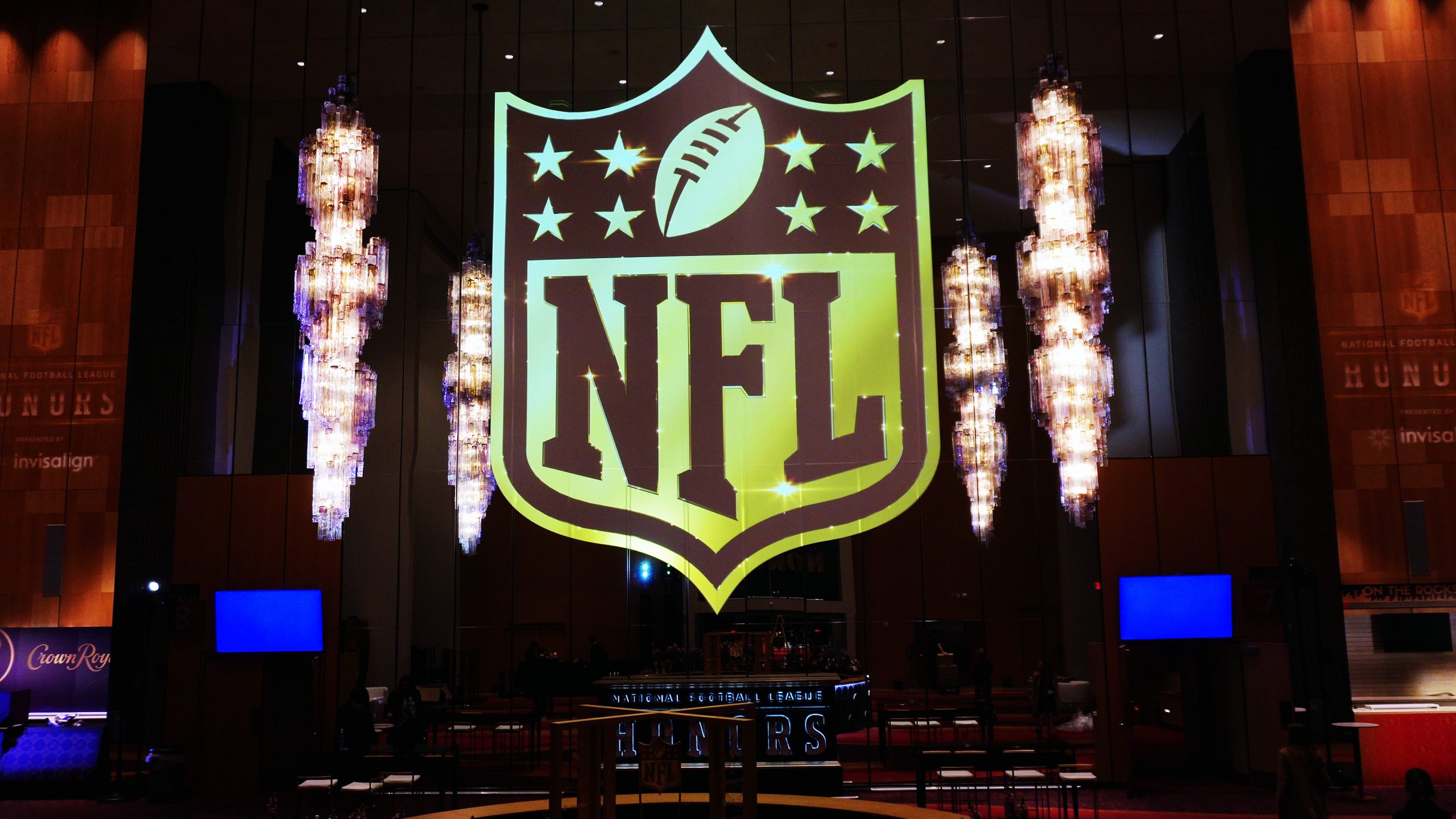 If you are interested in creating a dynamic experience in your own space or at your next event don't hesitate to contact us here and we will be happy to arrange a meeting. You can also connect with our marketing team on Instagram, Facebook, Twitter and be sure to check out some of our other projects and the wide array of OMNISPACE360 Technologies in action on YouTube.